Support Your Local Music Nonprofit! MGS is grateful to our 2023 Donors!
---
Become an Engaged Community Member with MGS!
Music for a Great Space (MGS) helps your donor and ticket contributions make a difference by enriching our community through classical and cultural music. Through school visits and outreach, you support brings music education to nurture student's minds, their future careers, and their own contributions to society.
Without the generous support of donors like you, our concerts and education programming would not be possible. Now, more than ever, the world needs music. #ArtMustGoOn
So, are you willing to support live, local music and give back to your local community? Learn more about our mission and vision, and find out how you can make a difference, leave a legacy, and impact lives here in Greensboro and beyond.
Click here to support MGS today!
---
The Incredible Impact of Music for a Great Space
Thanks to the support and generosity of individuals and businesses across the Triad, here's how Music for a Great Space has positively impacted the community. Our donors have allowed us to…
Host more than 510 musicians.
Present more than 200 concerts
Serve more than 100 schools
Bring music to more than 2,500 students each year
While we're proud of our history and excited about the present, we have big dreams for the future! Imagine the difference we can make together. Imagine the lives we can enrich. The imagination and curiosity we can spark. The love for the music we can foster. The appreciation for art, community, and classical music we can grow.
So, how can you help? It's easy! Donate and Share Today!
100% of the proceeds from your donation will bring fantastic artists to Greensboro. With your help, we can touch the lives of audiences and students and make a difference in our community. And you can be the reason their lives change forever.
Choose Your Gift
$1,000 -- $500 -- $250 -- $100 – Custom
Donate Now: Annual Campaign "Tutti"
---
Other Ways to Support Music for a Great Space
Whether you choose to make a one-time donation, a recurring donation, or purchase tickets for an upcoming performance, every contribution makes a significant impact. Here are some other ways you can support our mission.
Designating MGS as your favorite nonprofit through Amazon Smile means that every purchase you make supports our music nonprofit. So how can you do this? It's simple! Just visit smile.amazon.com and search "Music for a Great Space, or click here!
Purchase an MGS Honor Card to share with a loved one. Click below for more information.

---
Purchase MGS Swag!
Show your support for great music and music education by proudly carrying your MGS swag around Greensboro! We sell water bottles, magnets, and artist CDs (when available) at every concert.
Prefer to shop online? You can purchase an MGS water bottle online! They're perfect for keeping your beverages warm or cold.

---
The Ingram Memorial Fund
Your gift to the Memorial Fund honors MGS co-founders Henry and Lucy Ingram and ensures the longevity of great music and music education in our community. The Ingram Memorial Fund sponsors one concert during each MGS season. As artist fees and concert expenses continue to grow, your contribution will allow the fund to continue to sponsor concert expenses.
Help secure the future of MGS today!
MGS is grateful to our Ingram Fund Donors!
Donate Now: Ingram Memorial Fund
---
The Kelleher Memorial Education Fund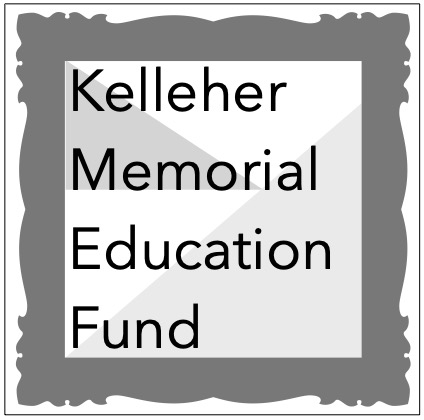 Your gift to the Kelleher Education Fund supports the music education and community engagement programming that MGS offers. Every MGS artists presents education/outreach events in our community and at GCS schools. Many of these events are open to the public, and all education and community events are presented for free.
To learn more about this programming, visit our Education Page.
Donate Now: Kelleher Memorial Education Fund
---
Designate a Tribute Gift
Pay tribute to a cherished loved one or friend by donating in their honor or memory once or annually. It's a heartfelt way to express gratitude or remember someone special. Each tribute gift includes a card and acknowledgment letter that's sent to your designee. You can mail a donation with a note for your tribute and we will do the rest!
Special Gifts in 2023

Katherine Friggle-Norton & Douglas Norton
-In memory of Harry and Lib Friggle
Lucy Ingram
-In memory of John Curlee
John Faulkner and Russ Stoneburg
-in memory of Ed and Marie Faulkner
Jeanne Tannenbaum
-In honor of Paul Leslie, Board President
---
Get a Full View of Our Impact
Want to read our annual report? You'll find the Annual Report Here:
If you're ready to join our cause, we'd appreciate your support! Donating is easy, and no amount is too small. Together, we can enrich our community and improve the lives of children and future generations.

---