MGS Masterclasses - Marcus Printup
This MGS masterclass with Marcus Printup provide the opportunity to hear students from the Guilford College Jazz Ensemble perform. Marcus will address the students as well as the audience with his comments and suggestions. Both students and audience members will have the opportunity to engage with Q&A.
This is a free and open event.
Directions to the Virginia Somerville Sutton Theater at Well-Spring.

Enter Well Spring Community at the Main Gate.
Follow Wildflower Drive to Event Parking Lots.
Follow the walkway to enter the theater at the covered entrance. There is also handicapped parking adjacent to the theater.
There will be signs for the event.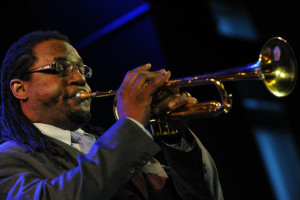 ---
Support for MGS Outreach Programming is provided in part by: