James Giles - Moore Music
Join us for an evening preview with James Giles. This event will take place at Moore Music and is free and open-to-the-public.
James will share some short musical selections as well as talking about himself, his instrument, and the music. Audiences will have a chance to ask questions and get to know James before his Friday evening performance.
To learn more about James's Friday evening concert Click Here.
Masks are encouraged for this event.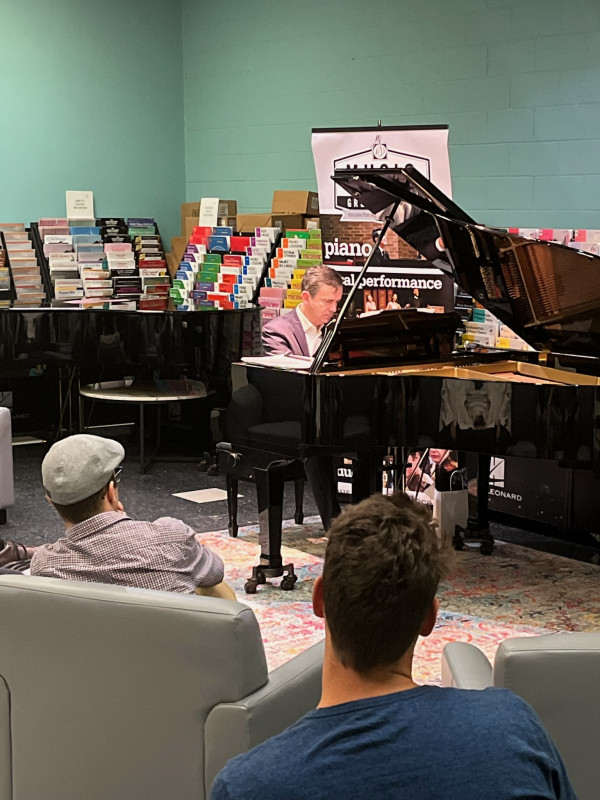 James Giles, piano
Thursday, September 29, 2022 - 7:30 pm
Moore Music
Live Audience Tickets
Tickets are free!