MGS Presents James Giles
Music for a Great Space opens the Season of Inspiration with "riveting, intelligent" pianist James Giles. A North Carolina native, Giles currently serves as professor at Northwestern University and regularly performs nationally and internationally.
Check out this recent performance of Giles performing Brahms Waltzes and Schubert's Sonata in B-flat.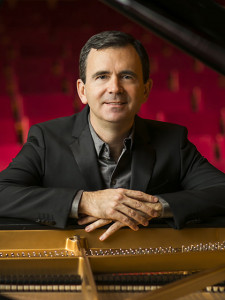 James Giles, piano
Friday, September 30, 2022 - 7:30 pm
Christ United Methodist Church
** Online live streaming available! **
Live Audience Tickets
E-Tickets
E-Tickets are not required for this event. Log in with your account to view this live stream.