MGS Presents David Higgs, organ
MGS joins with Christ United Methodist Church to celebrate the 40th Anniversary of the Fisk Op. 82 organ.
To perform for this special event, MGS brings back one of America's leading concert organists, David Higgs. In addition to serving as Chair of the Organ Department at the Eastman School of Music, Higgs performs extensively throughout the United States and abroad.
Check out Higgs's performance of Bach's Praeludium in A minor.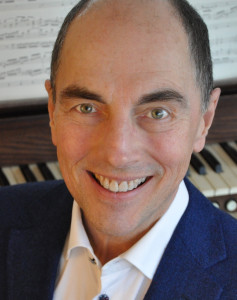 David Higgs, organ
Friday, October 21, 2022 - 7:30 pm
Christ United Methodist Church
** Online live streaming available! **
Live Audience Tickets
E-Tickets
E-Tickets are not required for this event. Log in with your account to view this live stream.