MGS Presents Organ Festival 2021 #1
MGS closes the 30th Anniversary season with a celebration that goes back to our roots! Formed as an organ series, MGS has always featured the most exciting organists of our day, and will finish off the season with a 3 week Organ Festival featuring multiple performers and instruments.
The performances will take place April 9, 16, and 23rd at 7:30pm.
Organists and Organs to be featured on April 9:
Chris Dederer - Fisk Op. 82 at Christ United Methodist Church
Dreama Lovitt - Dobson - Rosales Op. 71 at West Market United Methodist Church
These concerts are sponsored by the generosity of Christopher C. and Laura B. Tew and by the Ingram Memorial Fund.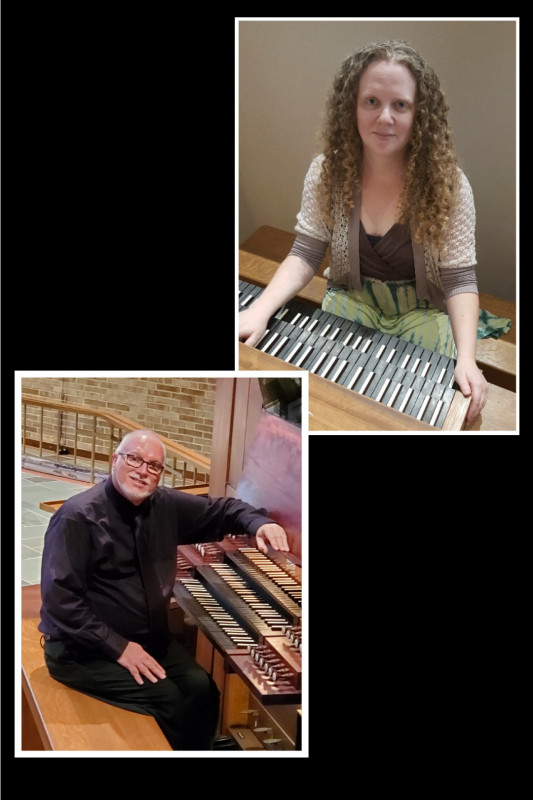 ---
Program
Chris Dederer Program
Fanfare in C Major

Henry Purcell

1659-1695

E. Power Biggs
Processional

William James Mathias

1934-1992
Rhosymedre (No. 2)

from Three Preludes founded on Welsh Hymn-Tunes

Ralph Vaughan Williams

1872-1958
Alleluyas

Simon Preston

b. 1938
Dreama Lovitt Program
Romantic Passacaglia on a Twelve Tone Theme

Margaret Shelton Meier

b. 1936
Ascent

Joan Tower

b. 1938
Program subject to change at the discretion of the artist(s).
---
C. Christian Dederer is the Organist and Children's Music Ministry Director for Christ United Methodist Church in Greensboro. He also conducts the Celebration Ringers, one of five Handbell groups that call Christ Church home. in addition, has been a vocal music instructor with the church's Childhood Enrichment Center and the Kids Ahead after school program teaching more than one hundred children each week, prior to the COVID outbreak. Chris is active in the American Guild of Organists, the Fellowship of United Methodists in Music and Worship Arts, American Choral Directors Association, Handbell Musicians of America, Choristers Guild, the Hymn Society, and was a founding member of the Association of Lutheran Church Musicians. He is known for his Hymn Festivals and has led a hymn festival for every major season of the Church Year for the NW Indiana Chapter of the AGO, was a leader in the Psalmfest to introduce the resource Psalms for All Seasons to the Chicagoland area in conjunction with the Presbytery of Chicago and Calvin College, and also led a hymn festival at First Presbyterian Church in Goldsboro, NC to introduce the Presbyterian Hymnal Glory to God to that congregation. Chris enjoys gardening, travel, attending musicals and concerts (before COVID) and has taken up a new hobby - oil painting, studying with artist Judy Meyler. On occasion, Chris and his wife, the Rev. Dr. Nancy Dederer can be seen performing around town at nursing homes or local churches.
Dreama Lovitt lives Winston-Salem, NC, and currently serves as the Traditional Music Director and Organist of West Market Street United Methodist Church in Greensboro. She holds degrees from the University of Richmond, Virginia, and the Eastman School of Music, Rochester, NY, and is one of the founders of the summer organ concert series Sounds of the Summer: Exploring the Tones and Colors of Organs in Winston-Salem, which helps connect concert-goers with the rich heritage of instruments, music, and organists in the city. In addition to playing organ, she enjoys singing in the early music ensemble Musica Anima and creating woodblock prints.