MGS Presents Edie Johnson, Organ
Music for a Great Space presents Greensboro native Edie Johnson as she reunites with the organ that began her career, and inspired the start of our series!
Performing works by Widor, Guilain, Vierne, and female composers Demessieux and Sandresky.
**Note for in-person viewers** With the uncertainty of the pandemic, precautions will be taken to keep our audiences and artists safe. Masks will be required, as per the governor's mandate, social distanced seating will be in effect, and proof of vaccination or a negative Covid test within 72 hours of the event will be required as well.
Any individual ticket purchaser deciding to remain home due to potential contact or illness will be given the choice of a refund or credit to another event.
**Note for virtual concert viewers** You must create a log-in and be logged into the site to be able to register for the event and view the stream.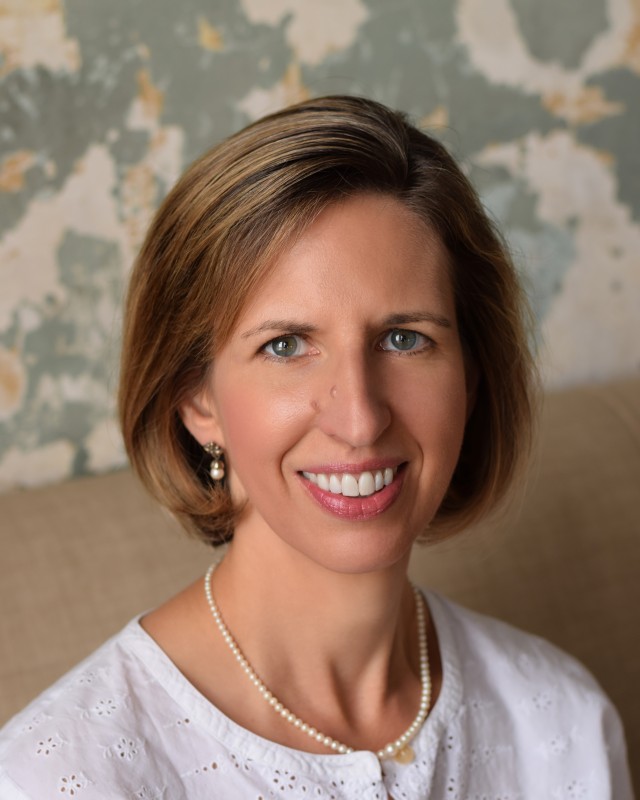 Edie Johnson, Organ
Friday, October 1, 2021 - 7:30 pm
Christ United Methodist Church
** Online live streaming available! **
Live Audience Tickets
---
Program
Symphony No. 6, Op. 42 No. 2

Charles-Marie Widor

1844-1937

Allegro
Suite de Second Ton

Jean-Adam Guillaume Guilain

c.1680 - 1739

Prélude
Tierce en taille
Duo
Basse de Trompette
Trio de Flûtes
Dialogue
Ubi Caritas: Ricercare

Jeanne Demessieux

1921-1968
From Salem Seasons

Margaret Vardell Sandresky

b. 1921

Autumn
Jubilate: "Let us come before his presence with thanksgiving."- Psalm 95
-Intermission-
Symphonie No. 6, Op. 59

Louis Vierne

1870-1937

Introduction et Allegro
Aria
Scherzo
Adagio
Final
Program subject to change at the discretion of the artist(s).
---
MGS is deeply thankful to Dr. David Grove for his long-time dedication and support of this concert and many other concerts, sponsored in memory of Ruth Shaw Grove.
Program Notes provided by Edie Johnson.
Charles-Marie Widor was appointed as one-year probationary organist at Paris's beautiful St. Sulpice in 1870 and he remained their temporary organist for sixty-four years!
Although most well-known for his famous Toccata from Symphonie V, a popular Easter Sunday postlude, Widor composed nine symphonies for organ that he adapted and changed many times throughout his life, updating movements and even writing new movements for some of the symphonies. The first of these large-scale works are suites of movements and later symphonies gain more motivic unity as he matured as a composer. He adapted Symphonie VI, Op. 42, No. 2 to be performed as organ solo, or with organ and orchestra.
Jean- Adam Guilain, born in Germany, was active as an organist in Paris between 1702 and 1739, and he likely studied with French organist, Louis Marchand. Guilain published four suites of pieces in four of the church modes (keys.) In the French Classic style, the titles of the pieces indicate the registration used for the movement. For example, Tierce en taille, indicates that there is a solo line on the foundations 8', 4', 2' along with the nazard and tierce in the tenor range; Basse de Trompette refers to a trumpet stop in the bass line and Trio de Flütes is just that, a light piece played on the organ's flute stops. The closing Dialogue highlights the full forces of the organ's reed chorus.
Jeanne Demessieux was a child prodigy and stellar pupil of Marcel Dupré. Although she lived a short life, she was known as a virtuoso concert organist and talented composer. Her organ works include Six Études, pieces with flamboyant pedal lines that are a tour de force for any accomplished organist, and a Te Deum. Ubi Caritas comes from a set of twelve pieces based on Gregorian chant melodies. Demessieux sets the chant line in the pedal with a calm harmonically rich accompaniment on the strings in the manuals.
Well known in this area, Margaret Sandresky celebrated her 100th birthday this past spring. Renowned as an organist, teacher, and prolific composer, she was a founding member of the faculty of the North Carolina School of the Arts, where she established the organ department in 1965. Her pieces have been performed throughout the United States, China, Russia, Germany, and teh Czechia, recorded on major CD abels, and presented at regional and national conventions of the American Guild of Organists (AGO). Many of her works, like the piece being performed this evening, are inspired by Moravian hymn tunes and influenced by the traditions of the Old Salem area.
Louis Vierne experienced a somewhat tragic life. Born with cataracts, he was vision impaired throughout his life and studied music at Institution Nationale des Jeunes Aveugles (a job training school for the blind, which actually supported many fine organists.) In 1890, Vierne entered the Paris Conservatoire and started studying with Franck, but Franck died within that year. Vierne then began his studies with Widor and excelled greatly under the master's tutelage. Vierne's career took off and he performed recitals throughout Europe and the United States. He became organist at the Cathedral of Notre Dame in 1900 and held that position until his death in 1937, when he died during an improvisation at the organ of Notre Dame. Vierne applied several times for the post of organ professor at the Conservatoire but was turned down several times. He experienced physical challenges when he had an accident in 1906 that severely damaged his leg and then an unsuccessful eye surgery in 1918 that left him completely blind. Further, Vierne discovered that his wife was having an affair with one of his friends, and Vierne lost both of his sons, one from tuberculosis and the other in World War I.
The piece being performed tonight is the last of Vierne's organ symphonies. His works were highly influenced by his beloved teacher, Widor. The work is very tightly constructed and incorporates themes introduced in the first movement throughout the work.
The first theme is a bombastic motive first introduced in the pedals. Vierne incorporates it into all five movements of the work in its original form and in inversions.

The second theme is a lyrical, chromatic melody. Vierne presents it as the second motive of the first movement and then it reappears in the Adagio and again briefly in the Finale.

Vierne focuses on the development of the first theme throughout all five movements of this monumental work. He transforms the theme into many different guises and creates pieces with a wide variety of moods and characters. The work culminates with a joyful Finale that incorporates both themes and brings the work to an exuberant close.