An evening with Dianne Reeves
Join us for a celebration of Founder and Artistic Director Lucy Ingram's 90th Birthday with iconic jazz legend Dianne
Reeves. This one-night-only evening of song features Dianne Reeves and Brazilian guitar master Romero Lubambo.
Tickets are $45.
Ticket Commission: A $5 processing fee and NC Sales Tax per ticket
**23-24 Season Ticket Holders** Make sure you use your discount code! This code will be sent in an email, you can always call 336-638-7624 or email execdirec[email protected] to get the code before you purchase!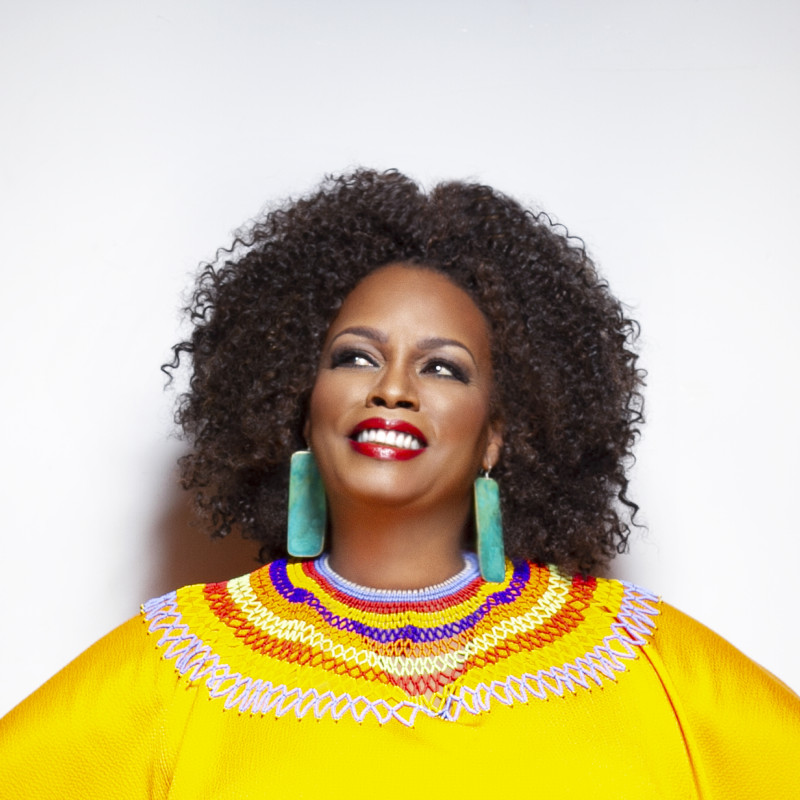 Dianne Reeves, in an evening of song.
Friday, February 9, 2024 - 7:30 pm
Carolina Theatre
Live Audience Tickets