Percussion Masterclass - Michael Burritt and students of A&T and UNCG
Join us for a masterclass with Michael Burritt and students from the NCA&T and UNCG Percussion Studios. This event will take place at the NCA&T University Band Center (899 Lindsay St. 27405) This is a free and open-to-the-public event.
This masterclass event will feature percussionists performing for MGS artist Michael Burritt and the audience.
Click Here for info on Michael Burritt's Friday evening concert!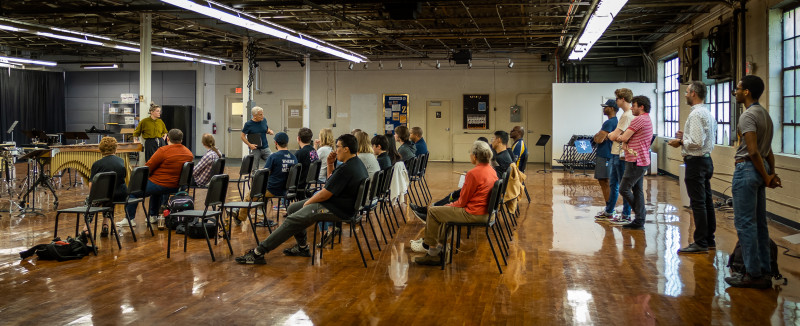 Michael Burritt, Percussion
Wednesday, April 19, 2023 - 4:00 pm
NCA&T University Band Center
Live Audience Tickets
Tickets are free!