Kola Owolabi - UNCSA Organ Studio
Join us for a masterclass with Kola Owolabi and organists from the UNCSA Organ Studio. This event will take place at the Crawford Hall in the Gray Building and feature the Sarah Graham Kenan Organ designed by Charles Fisk. This is a free and open-to-the-public event.
This masterclass event will feature organists performing for MGS artist Kola Owolabi and the audience.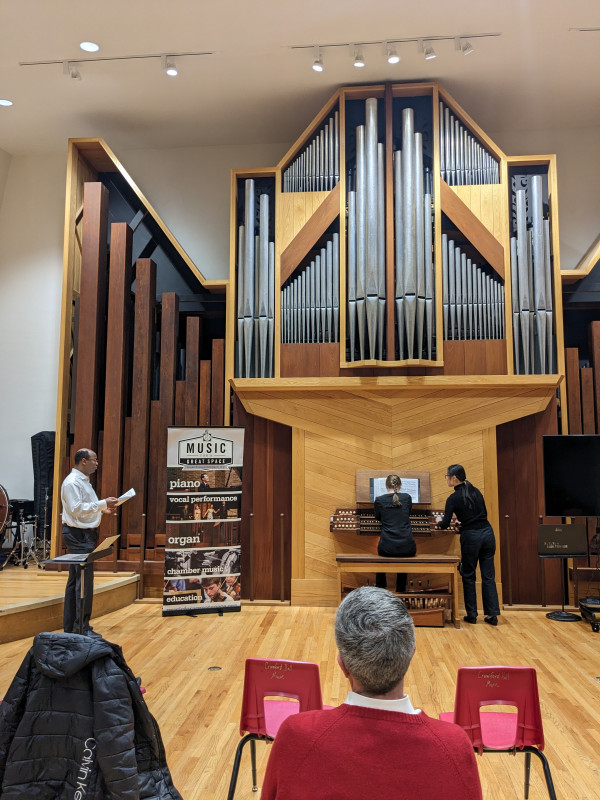 Kola Owolabi, Organ
Saturday, February 25, 2023 - 10:00 am
UNCSA
Live Audience Tickets
Tickets are free!
---
In a masterclass situation, the artist will address the student as well as the audience, with comments that involve and inform everyone present, engaging the audience as well as the individual playing. Discussion might feature interpretation, technical issues, which affect every player of that instrument, and it presents a rare chance to "try out" body language, and stage presence.
-J. Horvath www.interlude.uk